Tag Archive:
refraction of light simulation
A complete manual for the refraction of light simulation, including a short introduction and a user guide.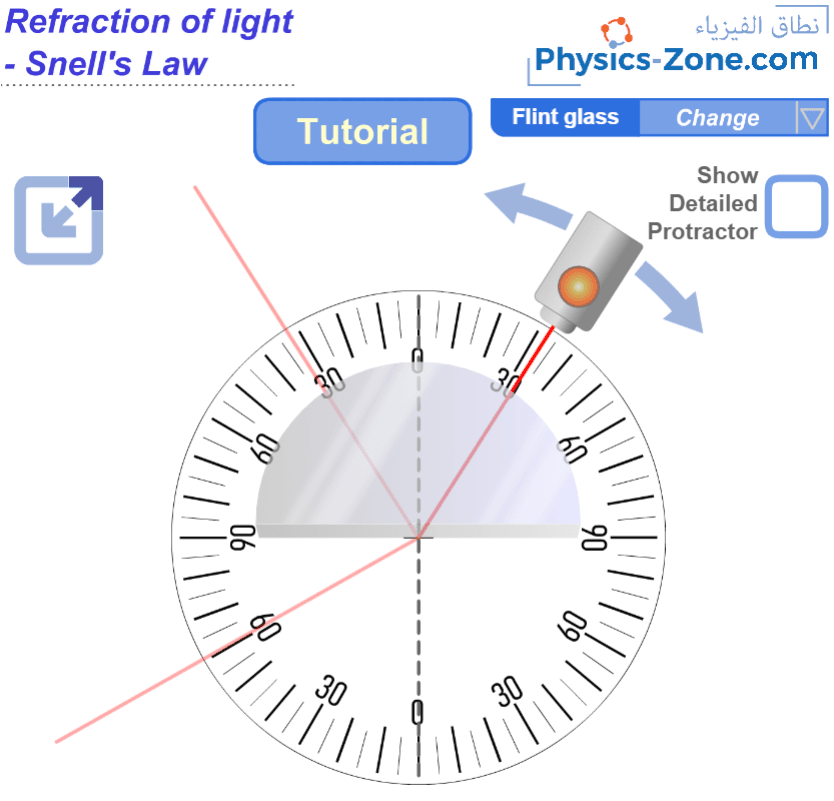 With this simulation, you can experiment the refraction of light between air and a transparent semi-disk. You can choose the material of the disk from a list of materials. Also, you can determine the index of refraction of the semi-disk when you apply Snell's law to measurements you take in the simulation.