Tag Archive:
photocurrent vs intensity
The complete guide to the photoelectric effect simulation, including a short introduction and a user guide.
الدليل الكامل لمحاكاة التأثير الكهروضوئي، يشتمل على مقدمة قصيرة ودليل الاستخدام.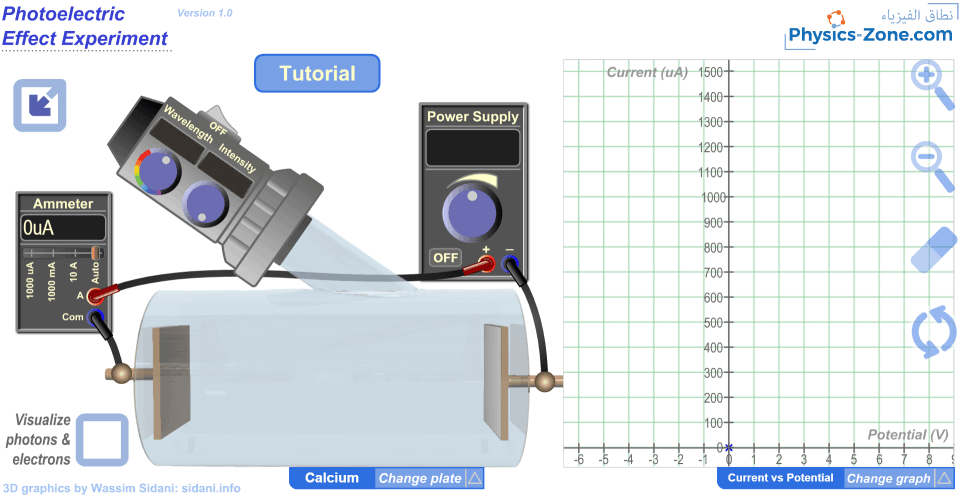 With this comprehensive and realistic-like photoelectric effect experiment simulation, you will be able to illustrate the following:
The variations of the photocurrent versus potential.
The variations of the photocurrent versus light intensity.
The variation of the kinetic energy of the ejected electrons versus the incident light frequency.
It comes with a graph where you can trace each type of variation as you vary the parameters of the experiment.
Plus, you can experiment and discover more with this simulation.